Internship Title:
Children's Performing Arts Production Team
APPLICATION DATES
Summer 2019 — Begins October 1, 2018
Positions Available:
Team lead
Production team member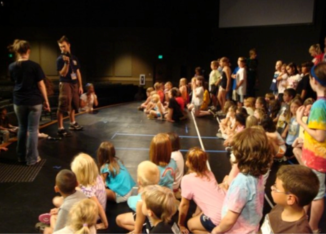 2019 Internship Dates:
May 31 – August 3
Team Leads report May 29 for lead training

Internship Description:
Interns travel, lead, and produce ALL ABOUT KIDS PRODUCTIONS (AAKP) camps — high energy, Bible centered, performing arts day camps for children entering grades 2-8.  The internship consists of a two week training camp and the production of six AAKP camps held in local churches in multiple states.
Team members will cross train to become thoroughly familiar with all aspects of production, and will teach/co-teach music, drama, choreography, and dance. Teams will be responsible for all facets of production, including lighting, sets, wardrobe, photography, daily videos, and Friday night front of house operations.
Location:
LAMPLIGHT ARTISTS' headquarters are in Charles Town, WV.  Training camp will be held in facilities located in Ellicott City, Maryland.  Teams will then travel and partner with local churches, each team producing six ALL ABOUT KIDS PRODUCTIONS camps.
Days/hours
Sunday, 3-6 PM; Monday-Friday, 8AM-5PM, plus The Friday Night Show; Saturday is a travel day
Compensation:
Housing, meals, travel between camps, and a stipend paid in full at the end of the summer.  Interns will be responsible for travel to the training facility, travel during breaks, and travel home at the end of the summer (from Charles Town, WV).
General Qualifications:
Background and skills in music, drama, or dance
Organizational skills, some computer skills
Interest in photography is a plus (training is provided)
Interns must be maturing Christians, actively involved in a local church. They must be self-directed, have problem solving capabilities, and be team oriented. They must maintain personal discipline, dedication, and a positive attitude.
Team Specific Qualifications:
Team Leads are professionals, graduate or college students with experience in music education, theatre, or musical theatre.
Production team members are professionals or college students (incoming freshmen welcome). Experience and/or training in the arts or tech field a plus. Current student in performance art education a plus.  Experience working with elementary school students a plus.
Team Roles and Assignments: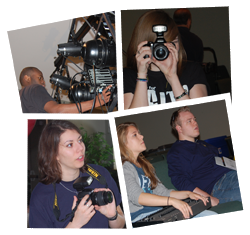 Team lead:  The Team Lead will oversee all aspects of performance training and final production on a weekly basis.  They will provide general oversight to the team schedule.
Production team member: Team members will be responsible for leading or co-leading specific disciplines and assisting in all aspects of the weekly camp.
In addition to artistic responsibilities, team members will share responsibilities in team travel, on location camp registration, weekly finance reports,  photography, picture sales, and all Friday Night front of house operations.   Training will be provided.