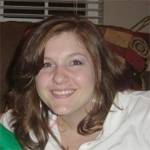 RACHEL:  AAKP challenged my creativity, expanded my teaching techniques, and equipped me with a wealth of production knowledge that I could not gain elsewhere.   I was able to walk into student teaching, then into job interviews, and finally into my first teaching position with a confidence that only experience can bring.
More satisfying than all of this, however, were the smiles on small faces, the warm squeezes from tiny hands, and the pure, honest voices of children lifting in praise to our Savior. To participate in this child-like worship was stirring and humbling.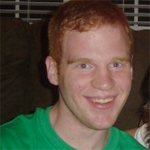 PHILLIP:   LAMPLIGHT ARTISTS is in the business of opening eyes. I have witnessed so much throughout the course of my internships.  I have seen church staff members break down walls in their children's ministry.  I have seen parents in despair encouraged as they watched their children grow through the course of the camp.  I have seen the arts used as an avenue to help erase the bruises so many of the students bear.  I have seen college students from around our nation unite (no matter the sleep deprivation!) under a single declaration to bring life and light to churches, children, and families through the arts.
I have seen that Biblical truths can be taught and shared through creative arts.  I have even seen my own life change as I have grown in confidence as both an artist and teacher.  I am humbled to be a part of such a mission and I challenge churches and students to look at arts ministry through Lamplight's lenses.  I know I have, and I will never be the same.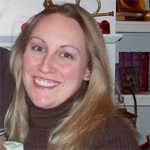 NOEL:   It was an amazing opportunity to watch God move in the lives of hundreds of kids and an awesome team of leaders.  We all saw His face daily, in planning meetings, in classes and rehearsals, in Bible studies, in performances, in unforgettable times of fun and fellowship, and in the smile of each child who walked through our doors.   For me, it was a chance to pour my creative energies into the arts that I love so dearly.
The teaching aspect was particularly unique in that it involved transmitting essentially the same information to a new group of kids each week.   For the purposes of teacher training, this gave each member of the team a chance to refine and review his or her own instructional delivery and curricular goals with daily feedback from teammates and uncommonly frequent tactical and methodological evaluations.  Of all the courses and practical experiences I've had as a teacher, AAKP taught me the art of teaching most effectively.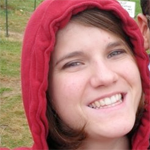 LANA:  There are not enough words to describe a summer of AAKP.  When you begin the summer you have no idea what it will bring, but you look forward to an opportunity to lead and grow in your relationship with Christ.   You approach the first week nervous and uncertain.   How you will ever teach the kids all the information in just one short week?  Your voice trembles and your hands shake as you look at your very first class.  But, as soon as the first little hand closes around yours or little person runs to stand by your side, you gain a new confidence and begin to believe in yourself.   You begin to grow spiritually, and in maturity.  As you look at all the young faces you are both overwhelmed and humbled, recognizing that you have the opportunity to teach the next generation about Christ!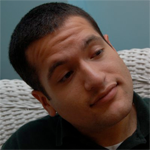 JACOB: This was my first summer working as an intern with All About Kids Productions. My experience changed my outlook on what it means to really do ministry.   Working in the many church environments gave me an inside look at the church.   Working with church staff, kids at the camps, and interns on my team made me feel a part of something greater, and I knew that I had a certain role to play.  I developed friendships with other interns and created long lasting memories.
Working with the kids was a transforming experience for both them and me.  Most importantly, I discovered that AAKP is a tool that God uses to share the good news of his Son to impact a generation that deeply needs Him.  As every child is ministered to in Bible study, through worship songs, and through our interaction with them, I know it is something that has eternal impact.
MICHELLE: This summer I learned an amazing amount.  I learned so much about the different parts of a team and how vital each member is. I also learned how much I really do love kids, and how difficult, but rewarding teaching them can be.  Funny how God turns things around.  I had completely different plans for last summer, but things fell into place for me to work with AAKP, and I don't regret one minute of it.  Even the most difficult ones.
I  definitely recommend applying for this internship.  I learned and grew so much!  It also opened new doors for me.  Without my summer with AAKP I would not be who I am, and I wouldn't feel at all prepared for next summer in Africa!