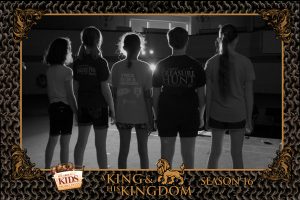 We love being dramatic here at AAKP! And the campers are always up for a fun photo shoot!
Now the lights are hung, all the songs have been introduced, and the campers are getting excited! Only two days left.
Be sure to invite friends, family, and neighbors to the Friday Night Show! At Country & Town Friday June 30 at 7:00 pm.