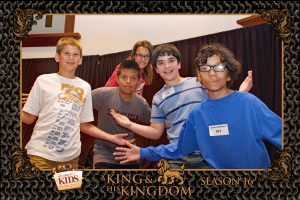 What was up at Country and Town's first day of camp?!
Well let's just say it was jam packed with singing, dancing, and bucket band rhythms! The campers were excited to start learning the songs and we spent the afternoon getting a brief taste of some of this week's amazing show content.
We'll be posting one fun photo each day in our blog post. The photo with the most "likes" by Sunday July 2 will be entered into entered into the final competition at the end of the summer! So keep coming back each day to see what photo we post and be sure to "like" your favorite!