"Poof, Fishbowl" is one of the kids' favorite games–and is great for taking pictures too! Our photographer caught a glimpse of a rare pink goldfish swimming happily in her fishbowl.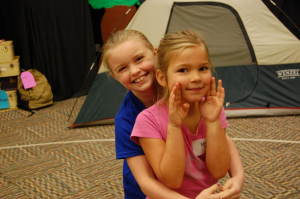 Our campers had so much fun in the morning with theater games, music class and full group rehearsal, but after all that hard work, the lunch break could not have been more welcome!
After a break, they were ready to dive in and finish the day with renewed energy.